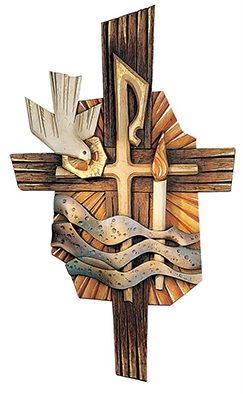 This is the original design.
This is a new project that we finished recently for a church. It combines 12 different colors of marble that we selected to match
the client's original design. After receiving the client's approval from the computer-drawn image, we went into production finding the
marble colors to match the design and commencing with patching the marble pieces together. Our client was very satisfied with the
final product as well as with our close communication throughout the process and the quality of our work. The following
photos show the steps that we took in this project from the beginning to the end. We hope you enjoy seeing how this design
became a beautiful reality for this church. Feel free to send any comments or questions. We are happy to turn your design into a
marble masterpiece as well.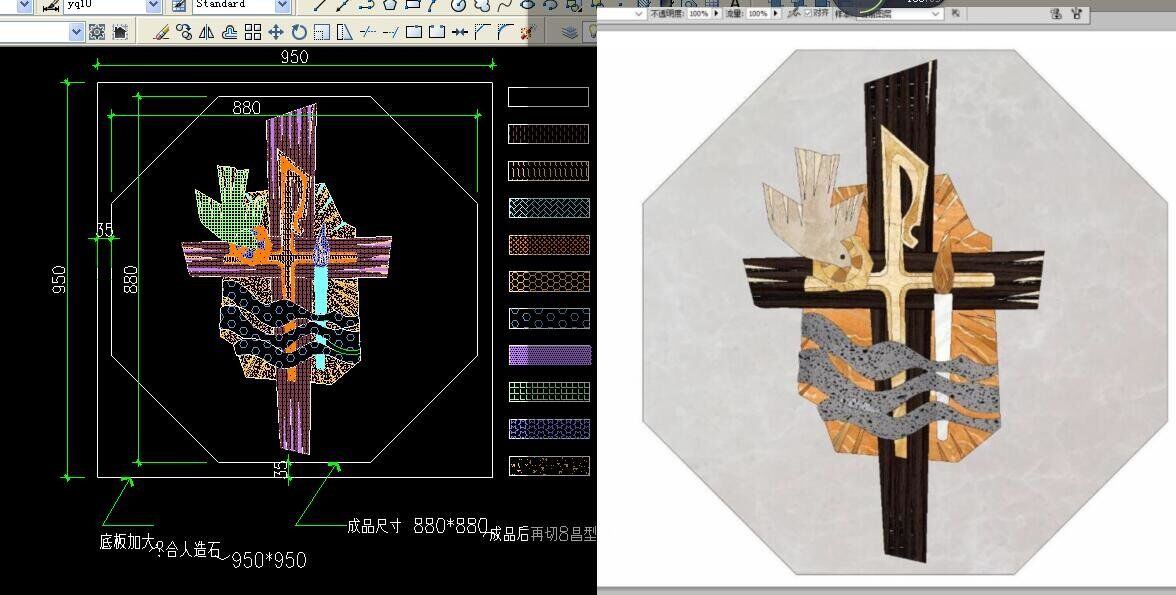 We drew the CAD drawing based on the client's picture and remarked different color for the different stone. On the right side is our first finish product.


We realized the first attempt product that the cross too dark and the flame of candle doesn't shine,so we research the more stone colors to
make some replacements.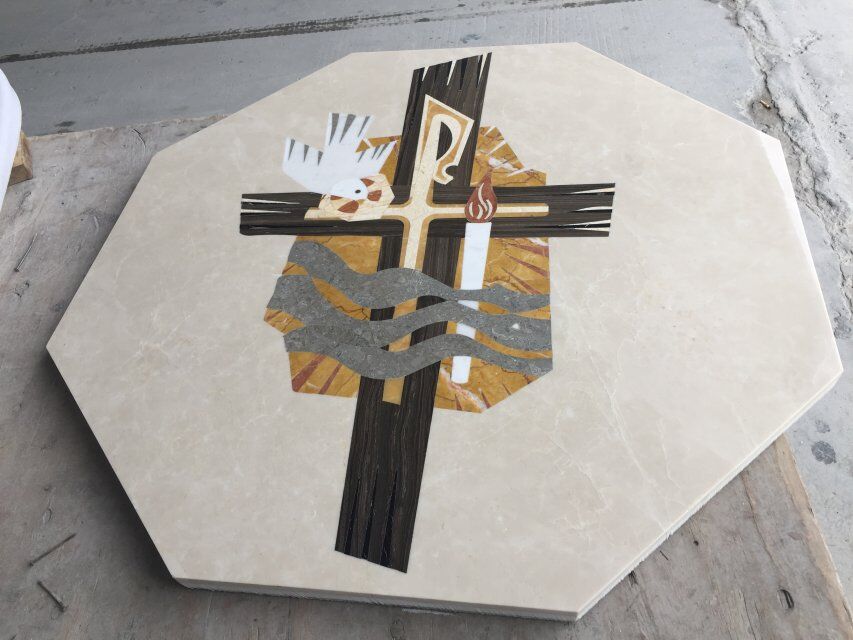 This is our final finish product

Our last step to remeasure again and make the safety strong wood crates with protection,ensure the materials arrived safely and undamage.